About Our Site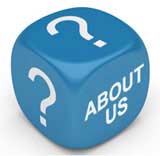 ExploreHomeInformationPacks was formed to offer a unique reference point on creating and using the home information pack.
With government initiatives and schemes being introduced left, right and centre it can be difficult to keep up. In the housing market especially there seems to be so many rules and regulations, it's no wonder moving house is near the top of the list of stressful events in a persons life! One of the most recent initiatives introduced by the government is the Home Information Pack.
These packs, introduced in order to make buying and selling homes easier, have been the centre of controversy ever since they were launched. Critics have blasted them for making things more complicated than they need be while supporters have claimed the packs are doing exactly what they were intended to do, help.
The packs have also been through several changes so if it was difficult to understand them when they were first introduced it's near on impossible now! But worry not, Explore Home Information Packs features all the information you need to follow any changes made to the packs and to understand the purpose of them.
Home Information Packs are a reality and if you don't want to get caught out with a hefty fine then education is key. Check out Explore Home Information Packs to discover all you need to know about HIPs.
Our concern was that there was no single UK resource for interesting features and practical advice on this subject.
Our features and articles are written by experts - who have experience, or a particular interest in this area.
Our Background
ExploreHomeInformationPacks was founded by John Rowlinson, the founder of PtS.
John, through PtS, is involved in a number of ventures including software and property companies. A percentage of revenue from these activities goes towards funding ExploreHomeInformationPacks and a number of similar sites.
Our focus is simply on having experts create the highest quality information possible that is widely read.
Related Articles in the 'Site Information' Category...