What I need to do when Selling a Home?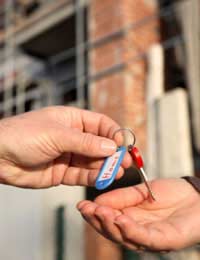 Selling your home is not as easy as it may sound. It is not just a case of sticking a For Sale sign outside your door and waiting for the potential buyers to flock to it while you take your pick of who you fancy moving in. Indeed, with the introduction of Home Information Packs sellers now have to put a little more effort into selling their property.
Home Information Packs
Home Information Packs are the biggest change to occur in the housing market in years. As the seller it is your responsibility to provide a Home Information Pack to prospective buyers. Until June 1st 2008 you only need to commission the pack before you put your house on the market. If you then sell your house before the pack is completed you do not need it. You will still need to provide an Energy Performance Certificate though.
After June 1st 2008 you will need to have completed the pack by the time you market your house and must be able to provide the prospective buyer with it within 14 days of them requesting to see it.
You can compile a pack on your own or by using an estate agent, a solicitor or a specialist pack provider.
Once the Pack is Completed
Once you have completed the pack and your house is on the market you do not have to alter it. The pack does not have to be updated while it is still on the market. If you take your property of the market, however, then it is a little different.
If you take your house of the market because you have received an offer which has subsequently fallen through then you do not need to update the Home Information Pack - provided you start remarketing it within one year of the first day you marketed it or within 28 days of the sale falling through if later.
If you take your house off the market for any other reason and then want to put it back on the market you do not have to update the pack if, once again, remarketing starts within a year.
What Happens if You Take Your Home off the Market?
If you take your house of the market and want to put it back on over a year after the first day of marketing then you will need to create a new pack and update any documents which are not out of date.
Marketing Your House
Marketing your house is important when trying to sell it quickly. You need to consult an estate agent, preferably one who knows the area and will be able to direct the right clients to your property i.e. one who can inform parents of the educational facilities in the area etc.
Selling your house is not easy but the purpose of the Home Information Pack is, claim the Government, to make the process easier. It will take some time though to see what home owners think about the initiative.
You might also like...