Preparing Your Home for a HIP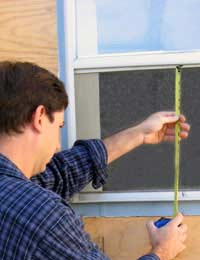 The point in a Home Information Pack is to give sellers the best chance of selling their home and make buying a property easier. The pack is not intended to point out the problems in your house just to put buyers off. It aims to give you a heads up and let you know what changes need to be made.
The Home Condition Report
The Home Condition Report in particular will help you with this. The Home Condition Report will tell you about any problems in your house which need to be rectified. The report will point out anything that may deter a buyer from going through with the purchase. Problems which can be detected include damp problems, structural issues or rot.
Once you have been made aware of the problems and rectified them you can have your HCR updated. The HCR gives you the chances to assess your house before the potential buyers. If a buyer views your house and finds various problems even once they are a put right they may have put doubts into the minds of the buyers. By fixing the problems before the buyers come to the house you are giving yourself more chance of selling the property.
Once you have made the necessary changes the Home Condition Report can be updated to indicate that the repairs have been made. This means the buyer can see the house is now in a good condition.
Energy Efficiency
You also need to make your house more energy efficient before buyers come to view it. The Energy Performance Certificate assessors how efficient your property is with regards to energy. If you receive an A rating your house is extremely energy efficient - something potential buyers will be very impressed with. If you get a G rating then you need to make some changes!
You can also prepare for the Energy Performance Certificate - in order to get a better rating when the EPC is completed - by taking steps to make your home more energy efficient as soon as you start thinking about selling your home (although in today's green climate we should all be making our home more energy efficient anyway!)
There are simple steps you can take, including insulating your loft, upgrading your boiler and making use of the timer switch on your heating system. When insulating your loft make sure the insulation is 250mm thick.
Making your home more energy efficient not only serves the environment and helps to make your home more sellable it also helps save you money on your fuel bills - another reason we should all be aware of our property's energy efficiency!
The Home Information Packs - and the optional Home Condition Report - are there to help both buyers and sellers. For sellers especially they give you the opportunity to see what potential buyers will see - and what could possibly deter then - and fix any problems before the viewing begins. The ability to update the HCR means the first one acts simply as a heads up for the seller.
You might also like...