Will Home Condition Reports Become Compulsory?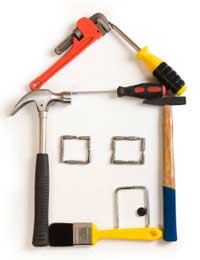 Home Condition Reports were thought to be the most important part of the Home Information Pack. It was once thought that the HCR was the only part of the pack that was of real value to the home buyer. It informs the buyer of the condition of the property including details on anything from damp problems, poor construction work and faults. This meant the buyer knew exactly what they were buying before they made the sale.
All too often a buyer would buy a property that looked seemingly perfect but had many problems that would prove costly when it comes to getting them repaired. Even with a surveyor some of the problems a property has can go unnoticed. The HCR details all the problems so the buyer can request they are put right before making the sale or at least so they are aware of the money they will have to spend rectifying them - hence allowing them to get a better deal on the price.
Voluntary HCR
Just before the Home Information Pack initiative was fully launched it was announced that Home Condition Reports would be scrapped. This move was met with much cynicism from the industry which believed the Home Condition Report was the most important part of the pack. Without that, it was argued, the HIP was of little use at all.
Home Condition Reports can still be included in the pack but at an extra cost and only by choice. Critics question who would pay extra for something that they are not obligated to include.
Will They Be Made Compulsory Again?
It is unlikely that Home Condition Reports will be made compulsory again. Even if the Government believes they have made a mistake in making HCRs a voluntary element of HIPs rather than a compulsory one they will not want to be seen to be making yet another u-turn.
Home Information Packs have received much criticism since they were introduced and in today's poor economic environment there are renewed calls to scrap them, but the Government is standing strong so as not to look foolish. Admitting they have made a mistake would be a poor show on the part of the Government. For this reason they will keep Home Condition Reports as a voluntary element.
It is thought that if the Conservative party get into power they will scrap HIPs. They have been very vocal about their opposition to HIPs so it is likely that they will scrap them if they get into Government. It is unlikely they will make Home Condition Reports compulsory again as it is far more likely they will scrap HIPs altogether while keeping the Energy Performance Certificate as a separate component.
Some home owners do choose to have a Home Condition Report still. The added cost may seem like a waste but a HCR can help you to get a quicker sale and keep everyone involved in the deal happy. For sellers it also means buyers cannot come back to them after the sale with complaints about the property.
You might also like...