Can I Sell My House Without a HIP?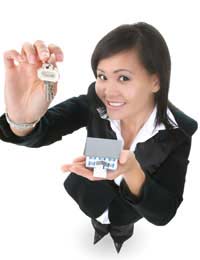 Well there's no getting away from them. Despite the furore surrounding the introduction of Home Information Packs they are now a mandatory part of selling your house. Regardless of the annoyance involved with compiling a pack there's no getting around it, or is there?
Why do I Need a HIP?
Home Information Packs were designed to speed up the house buying process and reduce the chance of a buyer pulling out at the last minute. The idea is, if a buyer can see all the details of the house from the start they are unlikely to uncover something they don't like and therefore less likely to chance their mind at the last minute. They are also intended to stop buyers removing their house from the market late on in the process. This can be a nightmare for buyers who believe they have found their ideal house and may have already sold their current property only to find the property they intended to move into has now been removed from the market.
What is in a HIP?
A HIP comprises of various parts including an index, an energy performance certificate, a sale statement, standard searches and evidence of title. These documents are compulsory so must be included. You may also include a home condition report which gives details of the condition of your house. This is not compulsory and costs extra so you do not have to include it if you don't want to.
Can I Sell My House Without a HIP?
The government says you cannot sell your house without a HIP. However there are some companies that claim they can help you do just that. But how do they do that?The companies offer to buy your home without you buying a HIP. They have a guaranteed cash offer policy which means they do not require a HIP. These companies claim because estate agents aren't involved and because of the cash offer policy they do not require the seller to make a HIP.
Should I Attempt to Sell My House Without a HIP?
Despite the offer these companies make consumers should not be easily fooled. The government introduced the HIP as a way to protect buyers and sellers. These companies do not offer that protection and, like with most things in life, there is bound to be a catch. If it seems too good to be true it usually is so you should always follow government legislation and compile a HIP before you put your house on the market. Despite the added cost in the long run they will offer you more protection and therefore ensure your sale goes through safely.
Home Information Packs are a bit of an annoyance to home owners but the fact is they are now a reality and therefore buyers and sellers should get used to them. There is no point cutting corners. Follow the legislation and you are much more likely to get the sale you need quickly and safely.
You might also like...