What are my Rights when Buying a Home?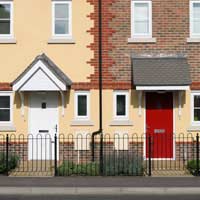 Buying a house can be a somewhat scary experience. Parting with such a large amount of money and locking yourself into a mortgage for a number of years is a big deal. However buying a house should also be one of the best experiences of your life. Finally owning your own house, after years of lining you landlord's pockets, is a wonderful achievement. In order to ensure this experience is enjoyable and not traumatic there are several safeguards in place to protect both buyers and sellers - although, as most people will have experienced at some point, sometimes unforeseeable events make it more stressful that it need be. Still, it's worth knowing your rights before you embark on the house-buying process.
What rights do you have?
From a legal point of view, buyers have some protection although many of the laws act more to protect the seller. It is therefore even more important to learn what small amount of protection you do have as a buyer.
The important thing to remember is the estate agent, although helping you to find your dream house, is primarily working for the seller. This means their main job is to sell the house. The estate agent is not required to be upfront about any problems with the property. What he or she does have to do though is answer all of your questions truthfully. This is why is it so important to question everything and ask about any specific problems in the house i.e. enquire about damn problems, mould, the heating system, rotten wood etc. If you ask outright they must answer honestly. If they give you an answer that you find to be false you could claim damages under the Property Misdescriptions Act.
Home Information Packs
With regards to Home Information Packs there are several rules in place to protect both buyers and sellers. From August 1st 2007 all estate agents in England and Wales that market properties with Home Information Packs must belong to an approved redress scheme. There are currently two approved redress schemes, they are run by the Ombudsman for Estate Agents and the Royal Institution of Chartered Surveyors. Since from December 14th 2007 all properties will require a HIP after that date all estate agents must belong to one of the approved schemes. All pack related complaints can be sent to the scheme the estate agent is in.
The seller should be able to provide a copy of a HIP within 14 days of the buyer requesting it. However up until June 1st 2008, the seller only has to commission the pack to market the house. After this point though is the seller does not provide a pack within 14 days of your request he or she must be able to explain why.
The laws that are in place are there to help both buyers and sellers and make the process easier for all those involved. It is always important to know you rights before buying a house as otherwise there may be complications once the transaction has gone through.
You might also like...
Has the buyer any rights when house already bought
Sheryl
- 22-Feb-13 @ 7:00 PM
Has the buyer any rights when house already bought
Sheryl
- 22-Feb-13 @ 7:00 PM