HIP Index & Sale Statement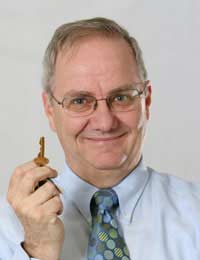 They may have caused some controversy and they have certainly had industry insiders bickering about the decision to introduce them but like it or not, Home Information Packs are now a compulsory part of the house selling process. All houses with three or more bedrooms require a Home Information Pack and this is set to extend to cover the rest of the market next year. Anyone not providing a pack where required could find themselves facing a hefty find of £200 or more. In short, you need to know what you have to do!
Who is Responsible for the HIP?
It is down to the seller to complete the Home Information Pack. At present as long as the pack is commissioned the house can be put on the market but after June 1st 2008 the pack has to be fully complete before the seller can begin to market it.
The seller must provide the buyer with the completed pack at the start. The HIP must include a HIP Index, a Sale Statement, Evidence of Title, an Energy Performance Certificate and Standard Searches.You can also choose to purchase a Home Condition Report at a cost of £250-£1000, at present though this is not compulsory.
Buyers should try not to worry about completing the HIP, after all one of the main reasons for their introduction was to make the process easier not more complicated! There's plenty of help on offer from estate agents and solicitors. Indeed the HIP Index and the Sale Statement are pretty simple to complete.
HIP Index
A Home Information Pack Index is simply a list of the documents contained within the pack. It acts as a checklist for the buyer and all involved in the process. It is also necessary as it enables the buyer to check all the required documents are included in the pack. The index should be changed as and when needed when more articles are added. If the buyer can't provide an index for any reason he or she must specify why. He or she must also be able to prove that they are in the process of providing an index.
Sale Statement
A Sale Statement provides information about the property you are selling. The sale statement should not, however, be confused with the optional Home Condition Report. While the Home Condition Report features detailed information on the general condition of the property at the time of the sale, the sale statement simply provides basic information.
The sale statement should include the name of the seller and the property being sold, whether the property is freehold, leasehold or commonhold, whether the property is registered or unregistered and whether or not the property is being sold with vacant possession. The Land Registry can inform you of whether or not your house is registered and provide you with documents to prove so (needed for evidence of title.)
You might also like...