Additional Information on Home Info Packs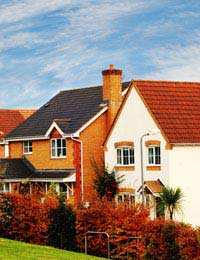 Now that Home Information Packs are compulsory for any house with three bedrooms or more you need to know what goes in them. If you own a leasehold or commonhold property then you need to include some additional documents in your pack.First you need to know whether you own one of these properties. Most flat owners own leasehold properties i.e. you own the flat but pay a maintenance fee for the block. If you are involved in a shared ownership you are also a leaseholder.
Leasehold Properties
If you are a leaseholder you need to include in your Home Information Pack a copy of the lease. You also need to include any regulations that affect your property. These include any rules regarding charges on the property such as a maintenance fee. If you own a leasehold property in a block of flats this is very common. You may pay a monthly or annual maintenance fee for the gardens surrounding the flat for example or for maintenance to the hallways.
The pack should also include statements of service charges covering the last three year period. If you pay ground rent or a service charge for the building you need to provide statements proving you pay these charges and have done over the last 36 months.Further more, if you are a lease holder your pack should included the name and address of the current or lessor. If you own a flat in a block then the current lessor will be the owner of the block. You will also need details of the managing agent of the block. Often the owner will have an agent who looks after the block, especially if he or she owns several blocks. The final document required in the pack is a list of any work that is currently being performed or that is due to be performed and could affect the property or the building it is in.
Commonhold Properties
Commonhold properties are quite a new development, introduced around two years ago. If you are a leaseholder i.e. you own a flat in your block and you dispense with your landlord and obtain a share of the freehold of the property then you own a commonhold property.
If this is the case you're Home Information Pack must include an official copy of the individual register and title plan for the common parts. The pack should also include an copy of the commonhold community statement. You can obtain this from the Land Registry.As with the leaseholder pack you should also include copies of any regulations or rules not described in the commonhold community statement and any amendments proposed to those regulations or to the commonhold community statement, copies of any requests for payments made in the previous 12 years along with the name and address of the agent or person who has been hired to manage the commonhold.
Finally you must also include a list detailing any work that is currently taking place in the property or any that you are expecting to take place.All of these documents are accessible from or via your Local Authority or the Land Registry so don't panic if you're not sure whether or not you have them. You should be aware of whether you own a commonhold or leasehold property but if not simply ask your solicitor.
You might also like...