Are we entitled to a Refund from our HIP?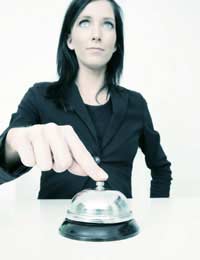 Q.Our home was recently placed on the market. Within a week or so it was taken off again by us. We were still asked by the estate agent to pay the HIP fee in full, which we did...without ever obtaining the HIP. Are we still entitled to receive the HIP which we paid for even though our home is currently not up for sale?
(Mr Alan King, 17 September 2008)

A.
When you pay for a Home Information Pack you expect it to be correct. You've paid good money for this and if you're being forced by the government to obtain a HIP then you don't want your time and money wasted by receiving an incorrect pack. Unfortunately though this is sometimes the case. Sometimes homeowners receive a hip that does not meet all the requirements. When this happens there are measures you can take to be refunded. However, unfortunately in this case, it is unlikely a refund would be given. Once you have paid for a HIP there is no way back even if you have taken your property off the market. It is hoped, with the current market conditions, the government may reverse this but at present a refund is usually not possible.
You are entitled to a refund though if there is something wrong with your pack. And it may be worth you launching a complaint in your situation just in case. Your chance of refund and the way you get it depends on whether the HIP Provider is a member of the Association of Home Information Pack Providers. If the HIP Provider you used is a member of AHIPP then you need to complain to The Independent Property Codes Adjudication Scheme.Companies which are part of AHIPP are covered by this scheme.
However before contacting the scheme you must complain to the company directly. There are also some restrictions. Once you have informed the company you wish to complain to The Independent Property Codes Adjudication Scheme you must make the complaint within three days. You can only claim for claims less than £5000. The complaint cannot involve serious legal issues either.
If the provider you used is not part of the Association of Home Information Pack Providers then you can only complain directly to the company. If this is unsuccessful you should seek legal advice. Your lawyer or solicitor should be able to advise you on whether or not you have a chance of compensation or a refund in your claim.
If possible try to make sure the Home Information Pack provider you use is a part of the Association of Home Information Pack Providers. That way you will know you are covered more securely should anything go wrong with your HIP.
Home Information Packs are compulsory and there is nothing homeowners can do about it. Therefore you are fully within your right to expect the HIP to be on time and accurate and if it is not you must complain to the provider and, if possible, The Independent Property Codes Adjudication Scheme.
EXPLORE HOME INFORMATION PACKS IS FOR SALE.
This website is for sale [more info].
You might also like...