Do New Houses Need a HIP?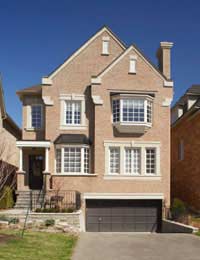 Q.Do new houses need a HIP?
(Mrs Sheila Henderson, 17 September 2008)

A.
Before April of this year new build properties did not need to have a Home Information Pack. It was only properties being sold on that required a HIP. However the HIP roll out has been done in stages and as of April 1st 2008 all properties including those that are new-build require a Home Information Pack in order to be sold.
Properties must have a HIP before they can be marketed so the HIP must be in place before anyone views the property or even before the house can be put on the market to attract buyers. New-builds were exempt from this but now every property regardless of whether it is new build or not and regardless of size and number of bedrooms must have a HIP before the marketing process can begin.
The HIP must include various documents. The compulsory documents that must be included are Energy Performance Certificate, sale statement, standard searches and evidence of title. The Energy Performance Certificate tells the buyer how energy efficient the property is. This is obviously extremely important in these times when the environment and climate change are so important.
Evidence of title is a legal document that states who legally owns the house. Standard churches includes the local land charges register and any other records held by the local authority regarding planning decisions and any other information the buyer may wish to know of. The Sale Statement includes various pieces of information about the property such as its address.
You may also purchase a Home Condition Report for an additional fee. A Home Condition Report tells the buyer what condition the property is in and what problems it may have. This was considered the most important part of the HIP and was at one time a compulsory element but is now only included as an optional extra.
Not providing a Home Information Pack when you sell a property can result in a hefty fine. If you want to protect yourself from this always make sure the HIP is prepared before you begin the marketing process. HIPs are a reality so there is no point trying to avoid them.
You might also like...