Selling Land: Do I Need a HIP?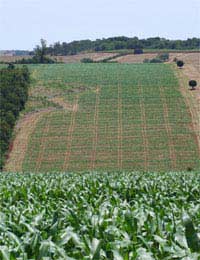 Q.
I am selling 4 acres of agricultural nursery land with out any buildings, do I need to supply a HIP? If so what information must I include as I plan to sell it myself.
(Miss Chistina Warren, 27 November 2008)

A.
Home Information Packs were introduced to make the process of selling houses more efficient. Too many times buyers were gazumped or sellers pulled out of the market at the last minute causing much distress for those involved.
The Government thought introducing HIPs would mean the number of people taking their house off the market at the last minute and the number of buyers pulling out of their deal too far down the line would fall.
However the packs have been subject to criticism ever since they were first introduced. Critics claim they add more red tape to an industry already bogged down with it and make things difficult for sellers. They also claim since Home Condition Reports - which document the condition of the property - were made voluntary rather than compulsory the HIPs have no real value.
Home Information Packs are here to stay though, for as long as the Labour Government remains in power that is. The Conservative party has pledged to scrap HIPs should it get into power.
While HIPs are still needed though anyone who refuses to get one before putting their property on the market will be fined. Fortunately though HIPs are not needed when selling land. They are for properties only. If you are selling land you can do so without purchasing a HIP.
If you are selling a property you must complete a pack including title documents and other important information. You can also choose whether to pay extra for a Home Condition Report. While critics have claimed take up of these will be poor since they are only voluntary additions to the pack there are some benefits in purchasing them.
Home Condition Reports will inform the buyer of the condition of the property including any problems. This protects the buyer as he or she will not end up buying a property with problems that should have been rectified. it also protects the seller because he or she cannot be held accountable for problems that arise after the sale. If they aren't documented in the HCR then it is not for the owner to rectify them.
You might also like...