How the Home Information Pack Came About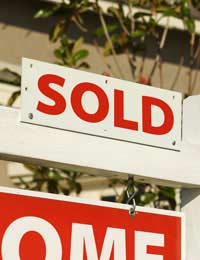 The idea of Home Information Packs first came to light back in 1997. Since then the government has been working on the initiative in order to roll it out across the market. However it wasn't until 2003 when they were first announced in the Queen's speech.
The following year HIPs were included in the Housing Act 2004. It was then that new legislation was announced that required all houses to have a HIP once they go on the market. However this wasn't to come into play straight away, the legislation stated that the requirement would begin on June 1st 2007.
But the run up to the launch was not plain sailing. In 2006 it was announced that the Home Condition Report – considered by many to be one of the most important parts of the HIP – would no longer be a compulsory element. Instead sellers could opt to pay extra and include the Home Condition Report if they wanted to.
Delays
There was more controversy surrounding HIPs in May 2007 when it was announced the launch date for HIPs would be put back. Many in the industry thought this made the government look confused and unprepared. The new launch date was set for August 1 2007.
It was also announced that the roll out of HIPs would be done in stages, starting with all properties with four or more bedrooms.
On August 1st 2007 all properties with four or more bedrooms were required to have a HIP.
On September 10th that year this requirement was extended to properties with three bedrooms too.
Finally on December 14th 2007 the HIP became mandatory for all properties, regardless of size.
First Day Marketing
At this time, however, HIPs could be provided at any point during the time the property was on the market. But the government announced the next phase of the roll out would be to make sure all properties had a HIP before they were put on the market. This was known as First Day Marketing.
First Day Marketing was due to commence on December 31st 2007 but it was announced that this would be delayed until June 1st 2008.
There were further delays though when the government announced the First Day Marketing rule would be delayed yet again, this time until December 31st 2008. This date was finally stuck to and now all properties must have a HIP before they are marketed.
To this day there remains much scepticism and controversy surrounding HIPs. Many in the industry do not believe they have been beneficial at all while others claims figures show HIPs speed up housing transactions. However they may not be around for long. The Conservatives have already announced that should they get into power in the next election they will scrap the HIPs initiative.
Labour have said little on the subject but it is expected that if they retain power they will more than likely keep the initiative going, if only because scrapping them would cause huge embarrassment to the party after much wasted work.
EXPLORE HOME INFORMATION PACKS IS FOR SALE.
This website is for sale [more info].
You might also like...