Why has the First Day Marketing Deadline Been Put Back?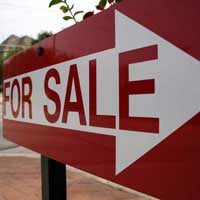 Critics of Home Information Packs have had quite a lot of to criticise since the introduction of HIPs last year. There have been so many U-turns it's hard to know where HIPs started out! And it doesn't look like that's going to change any time soon. Indeed the government has made yet another change to the initiative, leaving yet more room for criticism and making some people question the future of HIPs.
The Most Notable U-Turn
Of all the u-turns made by the Government with regards to Home Information Packs one caused more uproar than any other and that was the decision to make the Home Condition Report or HCR a voluntary component of the pack, not a mandatory part as it was initially. This was thought to be the most useful, or even the only useful, part of the Home Information Pack and without the pack would be rendered redundant.
The HIP Roll Out
Home Information Packs were introduced on a stage by stage basis. First houses with five or more bedroom could only be sold with a fully completed Home Information Pack. Next Houses with four or more bedrooms required a HIP, then three and finally it was announced all houses required a Home Information pack to be sold. However this didn't mean houses had to have a HIP when they were PUT on the market. The owner just had to prove that they had begun the process of getting a completed HIP.
This though was only to be temporary. It was always expected that the First Day Marketing rule as it is called would come into effect at some point. Several dates were set for this, the most recent being June 11 2008. It was thought that as of this date all houses put up for sales must have a fully completed HIP i.e. on the very first day of marketing the house the HIP must be in place. Then another U-turn was made.
It was decided in early May that first day marketing would not be implemented until the end of June 2008. This means for the rest of 2008 home owners can put their house on the market as long as they have a HIP in place. Then if the house is sold before the HIP is received it is ok. This does annoy some home owners as they pay for the pack that might not even be used.
The decision to change the deadline has led some industry commentators to say this is the beginning of the end of HIPs. They have not been warmly accepted since they were first introduced so making another u-turn was not a good move on the part of the Government.
The Government says the delay in the first day marketing will enable the implementation of HIPs to run more smoothly and will give the property market time to adjust. The Government say the first day marketing will definitely come into place in 2009 but sceptics are not so sure. Either way home owners have something of a reprieve for this year at least.
Explore Home Information Packs is sponsored by Purely Energy, who have funded a lot of our content. If you are looking for a low cost business energy supplier, take a look at their website.
EXPLORE HOME INFORMATION PACKS IS FOR SALE.
This website is for sale [more info].
You might also like...