If I am Selling at Auction do I Still Need a HIP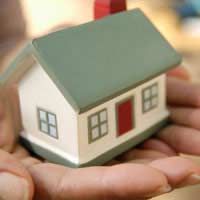 As of August 1st 2007 Home Information Packs became a reality in the property market, after months of speculation and criticism from across the industry. The roll out was gradual but it is now complete and any house sold on the open market – bar a few exceptions – must have a Home Information Pack.
What Is In A HIP?
Hips are made up of various documents and files that tell the buyer everything he or she needs to know about the property they are interested in buying. The HIP itself is compulsory in that unless the property does not need one for a specific reason the seller must have a complete pack. There is also the option of including a Home Condition Report in the pack. The seller pays extra for the HCR which tells the buyer about the condition of the property. This was thought to be one of the most important parts of the pack and the government was criticised when it decided to make the HCR voluntary.
Do I Need A HIP If I Am Selling My House At Auction?
If you want to sell your house quickly one option is to sell it at auction. The sale is completed with 28 days so the seller can be assured that things will move quickly. However despite the sale being a little unconventional compared to the usual way houses are sold there are some things that remain the same and one of those things is the fact that you still need to provide a HIP to the buyer.
Selling a house at auction does not exclude the seller from having to complete a HIP. The government initiative applies to everyone selling a house except a small group of sellers. You do not have to complete a HIP for your property if it is not being sold on the open market. If the property is being sold to the current tenants for example and is not on offer to anyone else then the property does not need a HIP. So houses sold through the council's Right To Buy scheme would be exempt from HIPs.
Other properties that do not need a HIP include properties being sold for business use. So if you are selling a commercial property then you do not need to commission a HIP for the property.
Selling your house can be quite stressful however there is no point cutting corners when it comes to the Home Information Pack. Anyone who does not have a HIP when selling a property will be given a hefty fine. The HIP is intended to make things easier for the seller and the buyer and make everything more transparent. If you are selling at auction you still have to get yourself a completed HIP for the property. This will help the buyer know exactly what he or she is getting and is even more important in a quick sale like at auctions than in more conventional sales that can take longer.
Explore Home Information Packs is sponsored by Purely Energy, who have funded a lot of our content. If you are looking for a low cost business energy supplier, take a look at their website.
EXPLORE HOME INFORMATION PACKS IS FOR SALE.
This website is for sale [more info].
You might also like...