Tips on Saving Energy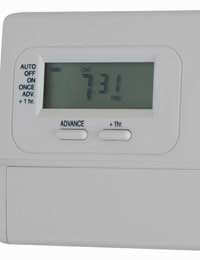 The purpose of the Energy Performance Certificate is to let the owner know how energy efficient their home is. But then there's no point just knowing this and doing nothing about it is there? If your doctor tell you you have high cholesterol you don't just thank him for letting you know and go back to your normal lifestyle do you? Of course not, you change your diet, take up exercise and do whatever you can to bring your cholesterol level down. Well that's exactly how Energy Performance Certificates work.
In today's political climate where green issues are of great concern it is not surprising that if you're house is more energy efficient you will have more chance of selling it. People want to protect the environment nowadays and an energy efficient house is much more appealing than one with high carbon dioxide emissions.
Energy Performance Certificate
The Energy Performance Certificate, which is a compulsory part of the Home Information Pack, is completed by an Energy Assessor or Home Inspector – you can find these in your local directory. Once the certificate is competed you will receive it back along with a grade determining how efficient your house is. Grade A is the most efficient with Grade G the worst. Not only will the certificate tell you how good or bad your property is in terms of energy, it will also suggest ways of improving your grade.
Tips and Ideas
There are plenty of ways of making your house more energy efficient. On way is to upgrade your gas boiler. The EPC will specify if this is one of the ways your property is wasting energy. It is likely, if your boiler is over 20 years old and is a gas fried boiler that it may be making your house less energy efficient.
According to Home Inspectors UK the conventional wall mounted boiler has an efficiency rating of around 70%. This is a good rating but owners can make their properties even more energy efficient by installing a Condensing Type Gas Boiler. Home Inspectors UK claim these boilers have an efficient rating of around 95%.
Loft insulation is another step home owners can take to reduce heat loss in there home and therefore make their home more energy efficient. . Ensure there is a minimum thickness of 250mm to minimise heat loss through the upper ceiling of your home. Similarly wall insulation can reduce heat loss. By installing cavity wall insulation the home owner can dramatically improve the energy efficiency of the property as well as saving money on fuel bills!
How you control you heating is also important. The timer switch for example is a vital component of energy efficient heating systems. The timer switch can be set to make the system come on at certain times and switch off at different times meaning you are not wasting energy by having the heating on when it isn't necessary.
Your completed energy certificate will give you all the useful tips you need on improving the energy efficiency of your home. Once you make the suggested changes you will receive a new energy efficiency grade, making your house more appealing to prospective buyers.
You might also like...