What is an EPC?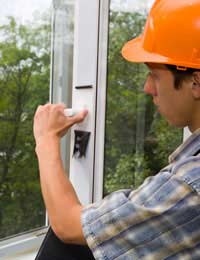 Home Information Packs are set to become a reality for all home owners wishing to sell their house as of December 14th 2007. After months of controversy and a roll-out introduction it is finally time for everyone to get on board with HIPs. And that means knowing what you need to put in them! There are several documents in the Home Information Pack that are a compulsory requirement and several which are optional.
The compulsory documents include the Evidence of Title documents, the Sale Statement, the HIP Index, the Standard Searches and the Energy Performance Certificate. But what exactly is an Energy Performance certificate? And where can I get one?
The EPC
In basic terms Energy Performance Certificates tell you how energy efficient your home is. The energy efficiency is worked out on a scale of A-G. If your home is very energy efficient and has very low fuel bills then you will be in band A. If your home is very low in energy efficiency and you have very high fuel bills then you will be in band G.
Even more importantly than this, especially in today's current 'green' climate, the Energy Performance Certificate also informs the home owner of how their energy consumption affects the environment. For example if you have an energy efficient home i.e. in band A then you are having much less impact on the environment than a house in Band G which will have more carbon dioxide emissions, which are extremely damaging to the environment.
According to the Government the average property in the UK is in bands D-E. This means the majority of properties in the UK are not greatly energy efficient. The Energy Performance Certificate will alert home owners to this, giving them the chance to rectify the situation.
The other bonus of the Energy Performance Certificate is once completed it will include recommendations on how you can improve your home's energy efficiency. This is obviously a massive issue at the moment so finding out how to make your home safer for the environment (and also save you some money on bills!) is a big plus!
Who Carries out the Assessment?
Energy Performance Certificates are carried out by Energy Assessors or qualified home inspectors. The assessor or inspector will visit your home and tell you how much energy you are using, and wasting, and advise you on how to do change this.
If you are putting your Home Information Pack together yourself you need to find an inspector or assessor to complete your certificate. You can find one of these in your local directory.
Home Inspectors who come to perform you Energy Performance Certificate inspection can also complete you Home Condition Report is you choose to take one. This would mean potential buyers of your house could find out how energy efficient your house is as well as what condition it is in. This, say the Government, will make your house more desirable to potential buyers as they will know exactly what to expect when they purchase the property.
You might also like...