Why is an EPC Important & What Happens on Completing the Report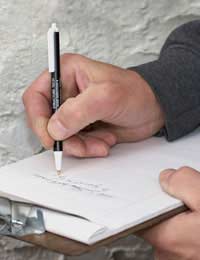 Of all the components of the Home Information Pack the Energy Performance Certificate is probably the most important, in today's 'green' climate. The EPC is one of the compulsory documents of the Home Information Pack. But why are Energy Performance Certificates so important?
At present you can't open a newspaper or watch a news bulletin on television without hearing something about saving energy or seeing someone supporting green issues. Everyone is talking about it. The ozone layer and carbon dioxide emissions are the hot topic and, at the moment, if you're not green then you ought to be able to explain why not.
How Green are you?
The problem is not everyone knows how green they are. You may be aware of how many plastic bags you use or how often you leave your television on standby but do you know how energy efficient your house is? Maybe not but that is all about to change for homeowners wishing to sell their home.
This is one of the biggest benefits of the Home Information Pack. Home owners can learn how energy efficient their property is and get tips on how to make it even more so. By finding out where you're going wrong you can learn how to get it right.
The EPC
The Energy Performance Certificate, which is undertaken by an energy assessor or home inspector, will tell you what energy band you're in. If you're in Band A you've got nothing to worry about. If means you're house is very energy efficient and you're fuel bills are low. If you're in Band G then you need to take action. It mean you are using too much energy and omitting far too many carbon dioxide emissions.
Prospective buyers, in today's market, want to buy a home that is energy efficient. Finding out how energy efficient your house is means you have the chance to improve it before putting your house on the market.
You can find an energy inspector or qualified home inspector in your local directory.Once you have had an energy performance certificate completed you can make the necessary changes to your property and therefore make it more sellable and appealing to the prospective buyer.
Saving Money
Making your property not only helps the environment but reducing you're the amount of fuel you use means you'll cut down the amount you spend on bills. Finding out your home's energy efficiency plan is beneficial even if you are not planning on putting your property on the market. You can have an energy assessor carry out an Energy Performance Certificate without commissioning a HIP. According to Home Inspectors UK you could cut your fuel bills by up to a third.
Energy Performance Certificates are a vital part of the Home Information Pack but they are also extremely important when it comes to protecting the environment. EPCs can help you do your bit for the environment while improving your chances of selling your property - and cutting your fuel bills in the meantime - so everyone is a winner.
You might also like...