Upcoming Developments in HIPs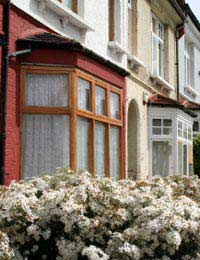 The introduction of Home Information Packs has been something of a bumpy road to say the least. Decisions have been made and unmade. The government has performed several 'u-turns' and the expectations have changed several times along the way. The many changes in the launch have been one of the reasons the initiative has received criticism.
Previous Developments
The first major development after the initial proposal came in the summer of 2006. After initially stating the Home Information Packs would contain a Home Condition Report the government announced while this was an option it would no longer be a compulsory part of the pack.
The Home Condition Report would contain information on the general condition of the property. It was said that with this the house buying process would be made much more efficient as the buyer would be made aware of the state of the property they were looking to purchase from the onset. When this was made just an optional extra some critics claimed it took away the main point of the pack.
There were also various postponements of the introduction of HIPS. They were originally set to be introduced for all properties on June 1st 2007. This was then delayed and they launch it was decided, would come in roll-out form i.e. spread out over a period of time.Another major development came on August 1st when all houses with four or more bedrooms were required to have a HIP from that day forward. Similarly on September 10th 2007 anyone wishing to sell a three bedroom or more house where required to produce a HIP.
On November 22nd 2007 it was announced that, from December 14th 2007 the HIPS roll out would be extended to cover all properties i.e. one bedroom and two bedroom properties as well as the current three bedroom or more properties. This announcement was expected for some time as there was only around six between the introduction for four bedroom houses and that for three. This means that from December 14th there is no escaping HIPS if you want to sell your property.
Upcoming Developments
The continued introduction of HIPS over the next year is set to be as eventful as it has been up to now. However there are two developments that are already expects.At present owners of three or more bedroom houses can put their house on the market without a completed HIP, as long as they can prove they have commissioned one which is in the process of being committed. On June 1st 1008 however that is all set to change. As of the first day of the first month of the New Year home owners must have a completed pack ready to provide to the buyer before their house can be put on the market.
The introduction of Home Information Packs is constantly changing and developing. Anyone wishing to buy a or sell a property in 2008 and from then on should make sure they are keep up to date with developments so as not to be caught short and suffer any unnecessary setbacks.
You might also like...