Complaint about the HIPs Received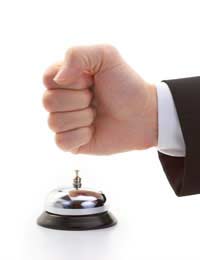 As a house seller you now have to pay a pretty substantial amount of money to get a Home Information Pack for your property. These packs must be completed so the potential buyers can look through the pack and assess whether or not they want to buy the property. The packs are criticised already for being too expensive and a pain to complete. Therefore once you have the pack you at least expect it to be accurate. If it isn't then you have every right to complain.
Who Do I Complain to
There are options available to the home seller if he or she has bought the Home Information Pack and do not believe it meets the standards that it should. If you feel you have been done wrong then you should contact the Law Society Consumer Council. You can also complain to the Law society Consumer Council if you have not received your pack after about a month.
The LSCC can deal with various complaints but not all. For example if you are complaining about poor service you can go to the LSCC. You can also go to the LSCC to complain about professional misconduct from your solicitor or if you feel you have been charged more than you should.
However there are several occasions on which you cannot go to the LSCC. You cannot go to the LSCC if you have complaints about your solicitor outside of his working life. For example, if you don't like the way your solicitor conducts his private life then you cannot go to the LSCC. Likewise if you don't like the way the solicitor treats his employees or the way he or she acts with his colleagues this is not something the LSCC will be able to help with.
There is also a limit to the amount of time that can pass between an incident occurring and a complaint being made. If six months of passed since the incident happened then you cannot make a complaint to the LSCC. It is always best to complain as soon as the incident occurs.
How Do I Complain?
If you want to complain to the LSCC then you need to call them on the helpline on 0845 608 6565. You can call them Monday to Friday between the hours of nine and five. Once you have called the line the LSCC may tell you you need to report your complain formally in writing. If this is the case then you will be given an address to write to.
Hopefully you will not have any trouble with your HIP, besides what most consumers would say was general annoyance. However in some unfortunate circumstances you may find that you are unhappy about the service you have received then you should make a complaint and have it rectified. You have paid money for the HIP and since the government are forcing people to comply with this initiative then you deserve the right to have your HIP completed efficiently and correctly.
You might also like...