Will the Government Give us a Reprieve on HIPs Given the Current Turbulence in the Housing Market?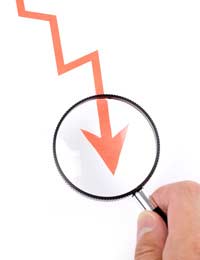 This time last year things were pretty good in the financial world. Mortgages were available to almost everyone, house prices were rising and life was pretty good. Then something happened in the US that would change everything. The credit crunch began in the US and before long had became a global crisis meaning the housing market was in freefall. For home owners and home buyers times are tough, but will the Government make any changes to the Home Information Packs initiative to help them? Or will the HIP initiative continue to be rolled out?
What is the Credit Crunch?
The credit crunch has affected everything in the financial markets. Lenders no longer want to lend money to each other se other is less liquidity in the market and therefore mortgages and loans are harder to come by. Those mortgages that our available are more expensive than they have been in recent years. The credit crunch has also meant house prices have fallen considerably and the economic market is in crisis.
How Did it Happen?
The credit crunch began in the US in 2007. It wasn't until late Summer 2007 that the effects were felt in the UK. In America mortgage brokers are not regulated, this means almost anyone can be a mortgage broker. These brokers were helping borrowers to get mortgages even though it was obvious they could not afford them. Indeed many of these mortgages were NINJA mortgages which means they were given to people with No Job No Income and No Assets. It was obvious these people would not be able to make the repayments and true enough before long hundreds of properties were being repossessed as mortgages were defaulted on.
This is where the problems arose. Mortgage lenders sell on bundles of mortgages to other lenders for a price. This means essentially while you may have a mortgage with one lender the actually debt has been sold to another lender as part of a bundle. These bundles include a variety of mortgage including sub-prime i.e. mortgages given to people with poor credit history and prime i.e mortgages given to people with good credit history. They also include various other debts including loans.
Lenders became unwilling to buy these bundles for fear that they may include the bad mortgages that are being defaulted on. The problem for the UK in many lenders over here have US funding and therefore some of their mortgage bundles included the bad debt. UK lenders then therefore also became fearful of lending to each other and buying bundles.
Will the Government Change HIPs?
The Government is well aware of the economic crisis. However it doesn't look likely that they will make any changes to the Home Information Pack initiative. The delay in First Day Marketing - which means houses can be put on the market as long as a HIP has been APPLIED for regardless of whether or not the completed document is ready - has been implemented to help ease the roll out of HIPs. It will have little affect on the credit crunch crisis as home owners still have to pay for the HIPs. It seems for home sellers the Government is not willing to revise the introduction of HIPs despite the turbulence in the market caused by the credit crunch.
You might also like...