What Properties need a HIP?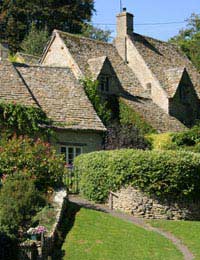 The introduction of Home Information Packs has not gone smoothly. The compulsory packs enforced by the government to ease the house buying and selling process were originally supposed to include mandatory Home Condition Reports which was detail the general condition of the property – meaning the buyer would not be left with any nasty surprises. However in the summer of 2006 the government decided the HCRs would no longer be compulsory and instead could be purchased on an optional basis.
History
The packs were originally meant to be introduced on June 1st 2007. This date was pushed back however to August 1st, and more changes were made. Instead of being compulsory for sellers of all properties they were instead only obligatory to those selling a property with four or more bedrooms. Of course this led to much debate as to what could be classed as a bedroom and many "upstairs studies" suddenly emerged.
As of September 10th 2007 all properties with three or more bedrooms were required to have a HIP before they were put on the market. The phasing in of HIPS is set to continue throughout the next year.
What Properties need a HIP Right Now?
At present you do not need a HIP if you have a four bedroom property that was on the market with an estate agent or advertised privately before August 1st 2007. Any four bedroom houses put on the market after this date do require a HIP.
Similarly if you have a three bedroom property which was put on the market before 10th September 2007 you do not need a HIP. Any three bedroom properties put on the market after this date do require a HIP.
When will all Properties need a HIP?
As it stands one and two bedroom properties on the market do not require a HIP but as of December 14th 2007 all properties will require a HIP. Until June 1st 2008 as long as you have commissioned a pack you can put your house on the market. After that date you must have the HIP completed before you market your house.
What Properties don't need a HIP?
There are several other circumstances in which you do not need to purchase a HIP.If you are selling your property to a family member for instance and therefore are not advertising it you will not need to purchase a HIP.If you are selling a holiday home or seasonal property a HIP is not required. Similarly if you are selling a mixed property, for example a shop with a flat above it (commercial/residential) then you do not need to provide the buyer with a HIP.Right-to-buy properties, i.e. whereby council tenants purchase their properties from the council at a discount, do not need a HIP.
The HIP debate rumbles on and, as the last year has shown, there have been and could still be several changes in how they are used and what they contain. 2008 looks sure to bring new developments in the HIP introduction, most notably in the types of properties which require a HIP. Buyers and sellers should ensure they keep up-to-date with these developments so as to know what they are entitled to, what they need to do and when they need to do it.
You might also like...