Why do I Need One & How do I Get One?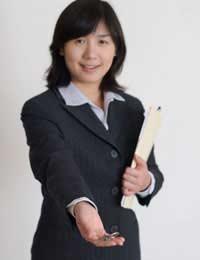 Unless you have been on a desert island for the past year you will have heard about Home Information Packs. The debate around the new government legislation for house sellers has received endless press coverage and the furore surrounding them has left most buyers and sellers confused and worried. But you needn't be. HIPS are for the time being at least here to stay and in the long run could make selling your home a lot easier.
What are Home Information Packs?
Home Information Packs are packs which contain most of the information needed to sell your house. The initiative has being phased in gradually (see what properties need a HIP) but before long any homeowner wishing to put their house on the market will have to purchase HIP to provide the buyer with. This will inform the buyer of the condition and energy efficiency of your house and is said to therefore make the whole buying and selling process run more smoothly. Buyers will have to think carefully about the decision to buy a home and it is hoped HIPs will therefore reduce the risk of buyers dropping out – which, as anyone who has experienced this will know, is extremely stressful, and especially if you have subsequently began the process of buying your next property.
Buying the HIP is the responsibility of the seller. It is also the seller's responsibility to compile the pack; this can be done with the help of a solicitor or by yourself.
What does a HIP contain?
The HIP contains several compulsory documents including:
Index
Energy Performance Certificate
Sale Statement, Standard Searches
Evidence of Title
Optional
Home Condition Report
Legal Summary
Home Contents Form (For more information see separate articles.)
The seller must make compile the HIP before the property is put on the market. To compile your HIP first contact a solicitor to arrange for the searches to be performed. The solicitor can also arrange the legal documents.
The Energy Performance Certificate must be conducted by a Domestic Energy Assessor or Home Inspector. As the induction of HIPS gathers pace more qualified inspectors are emerging. A simple internet search should help you locate one local to you. The Home Inspector can also perform the Home Condition Report should you wish to include this in your pack.
If you would rather you can compile the pack without the help of a solicitor or conveyancer. There are lots of information and guides available to help you.
The Local Land Charges department of your local authority can provide you with the necessary local search. To obtain an Energy Performance Certificate you will need to locate an Energy Assessor or Home Inspector as above. You can find an Energy Assesor easily in your local directory.
You might also like...