The Impact of The Budget and EPCs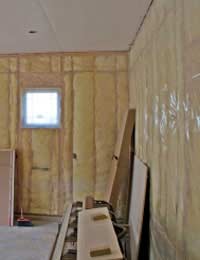 This year's budget held few surprises for the housing industry. Despite most in the industry hoping for stamp-duty relief for first-time buyers the chancellor made only minor changes to the stamp duty requirements. Another predictable element of the budget was the emphasis on green housing – something which has been mirrored in the mandatory requirements of energy performance certificates in Home Information Packs.
Energy Performance Certificates
Energy Performance Certificates are a compulsory part of Home Information Packs – the product of new Government legislation which every person selling a house must provide to prospective buyers. From now on every property, regardless of size or number of bedrooms, must have a HIP before it is put on the market.
The Energy Performance Certificate indicates how energy efficient your house is with a rating. This is important both cost wise – energy efficient properties cost much less to run as bills are much lowers than in non energy efficient properties – and with regards to the current cause de celebre 'being green'.
However they are also in line with Chancellor Alistair Darling's plans to make home more energy efficient. In his 2008 Budget Darling said he wants to make homes greener over the next few years.
His plans to do this include building more energy efficient homes. But he also says it is important to make the homes that already exist more energy efficient.
What Can You Do?
So what can you do to make your home 'greener' and therefore in keeping with the Chancellors plans?
The Chancellor is looking at the bigger picture when it comes to greener housing. He wants, as has been proposed before, eco-towns to be created where all the houses are environmentally friendly thus reducing the carbon emissions, and therefore the danger to the earth.
Obviously you can't go out and build yourself a totally environmentally friendly house complete with solar panels and wind turbines! But there are things you can do to help make your home a little greener and therefore get a better rating on your EPC.
Try insulating your house. Insulation within the walls and loft of your home can save a fortune on heating bills and protect the environment at the same time.
Save on your energy bills by turning off your television instead of leaving it on standby and turn off lights when you're not in the room. Most people are unaware of how much energy they waste, and it is energy you are not benefiting from – why do you need the light son upstairs if you're down stairs?
The 'green' budget will not only help protect the earth and help the economy, if you follow it it can also help save you a fortune and help improve your energy rating.
With a better rating on your EPC your house may be more desirable to potential buyers looking for a modern, green house. So think about what you can do your house to make it more energy efficient today and make your house instantly more sellable.
You might also like...